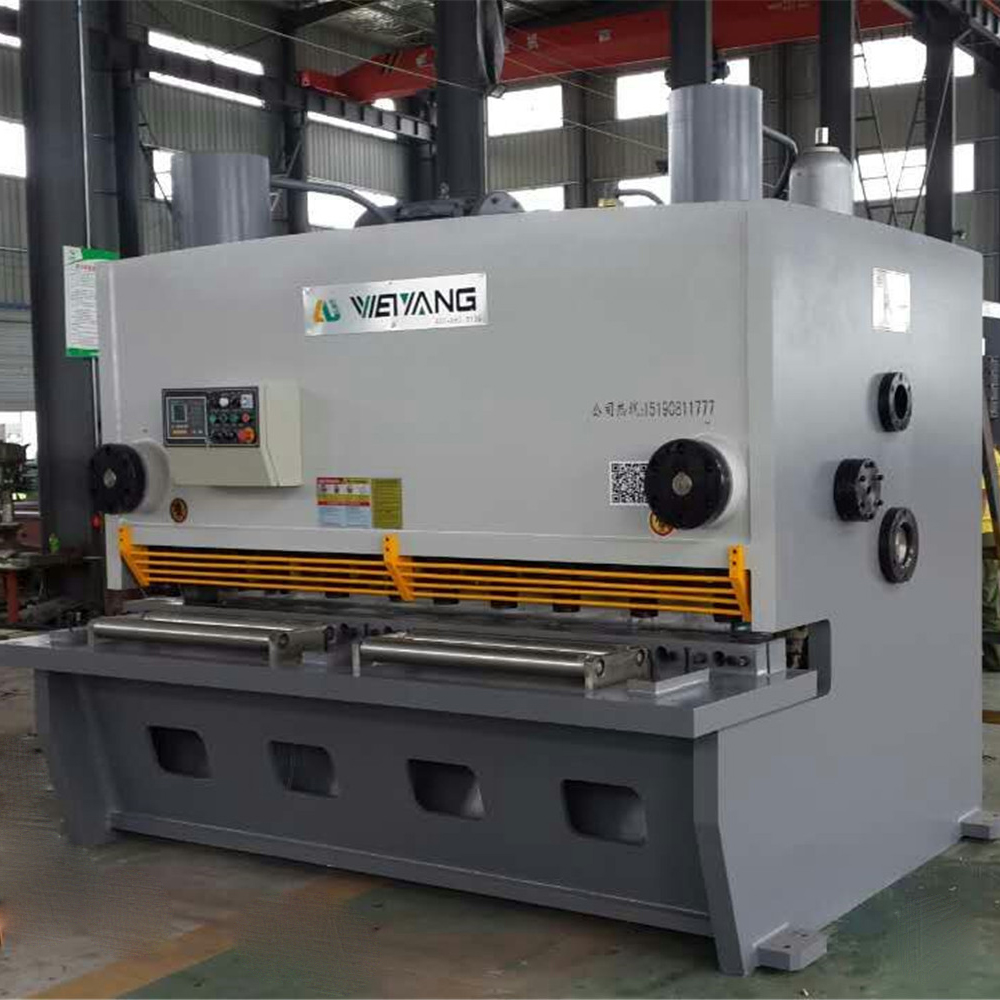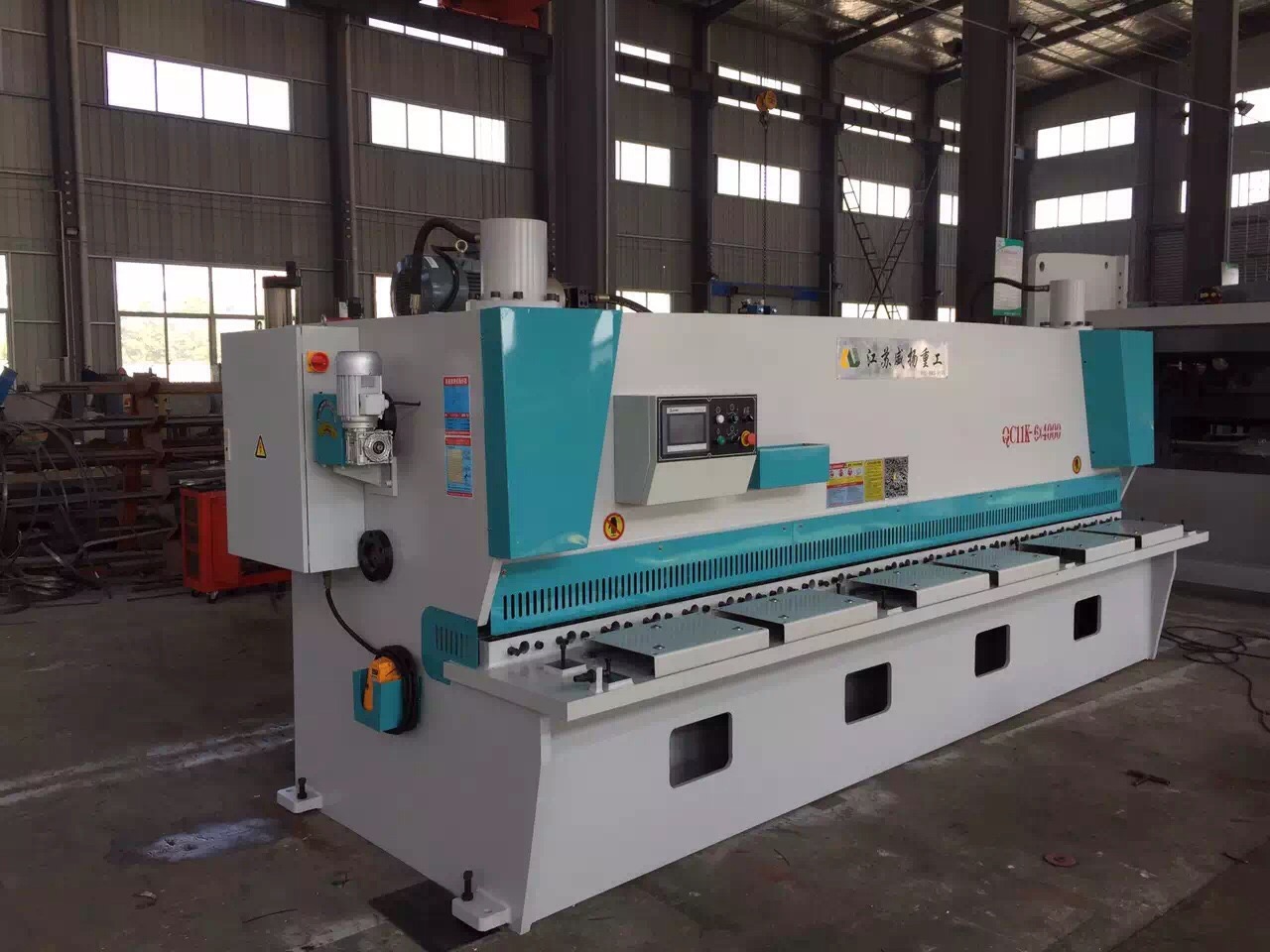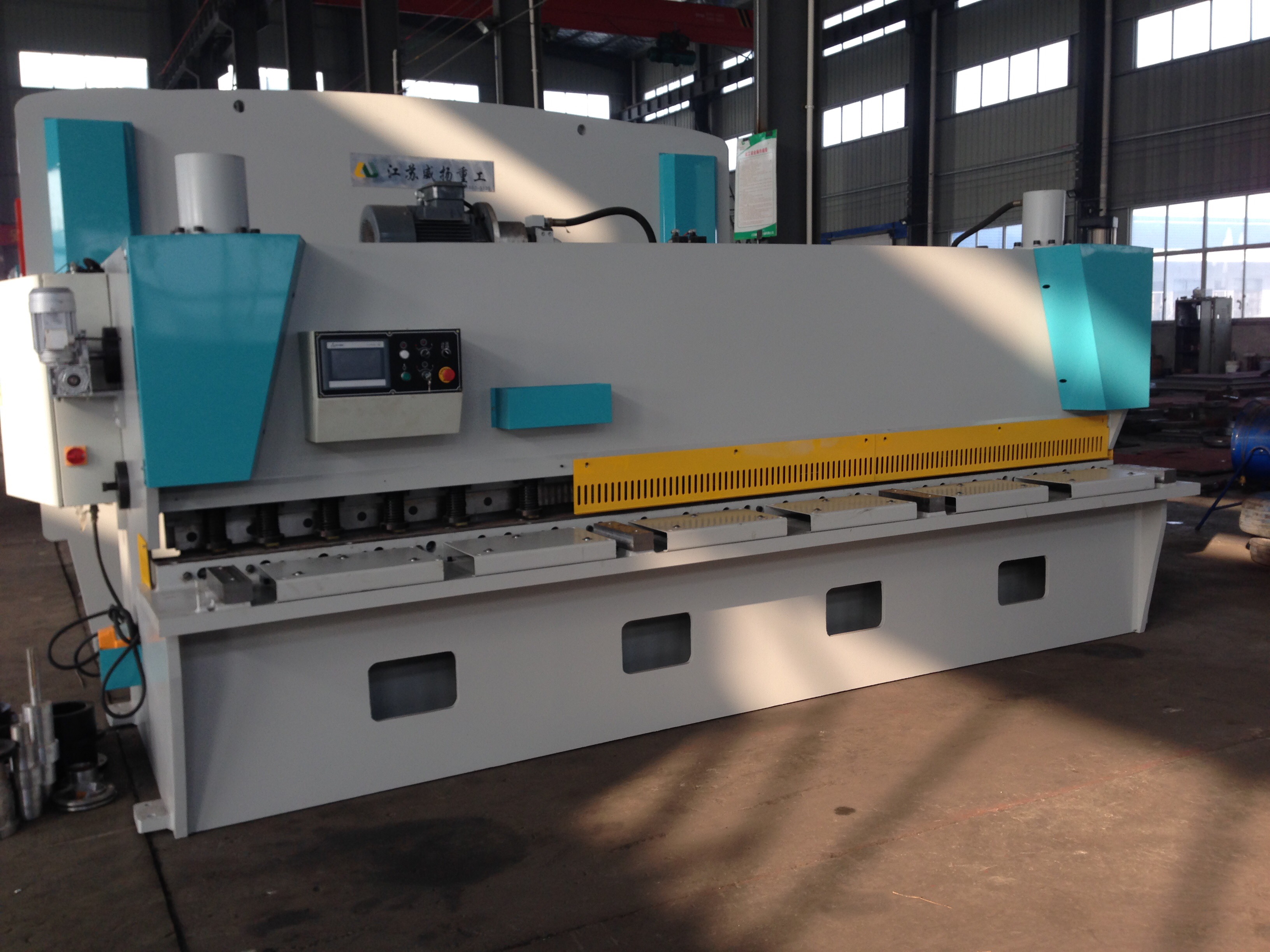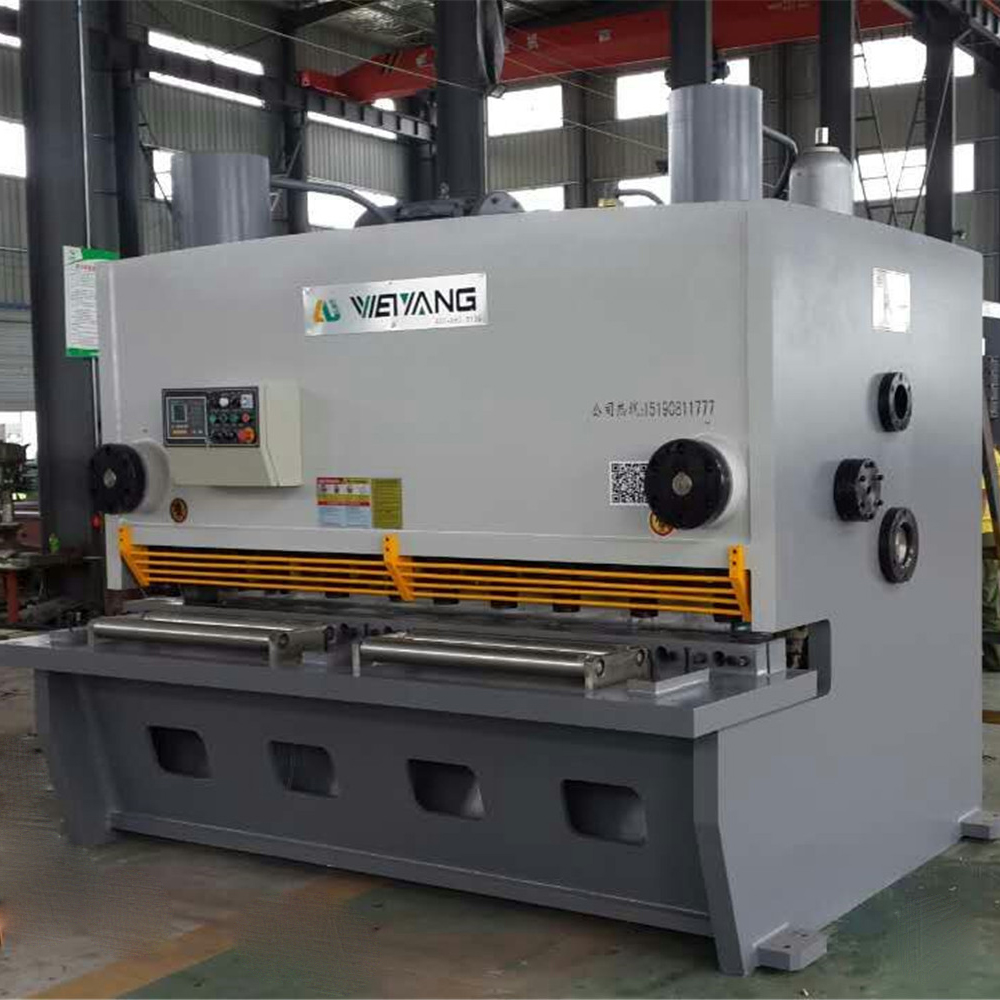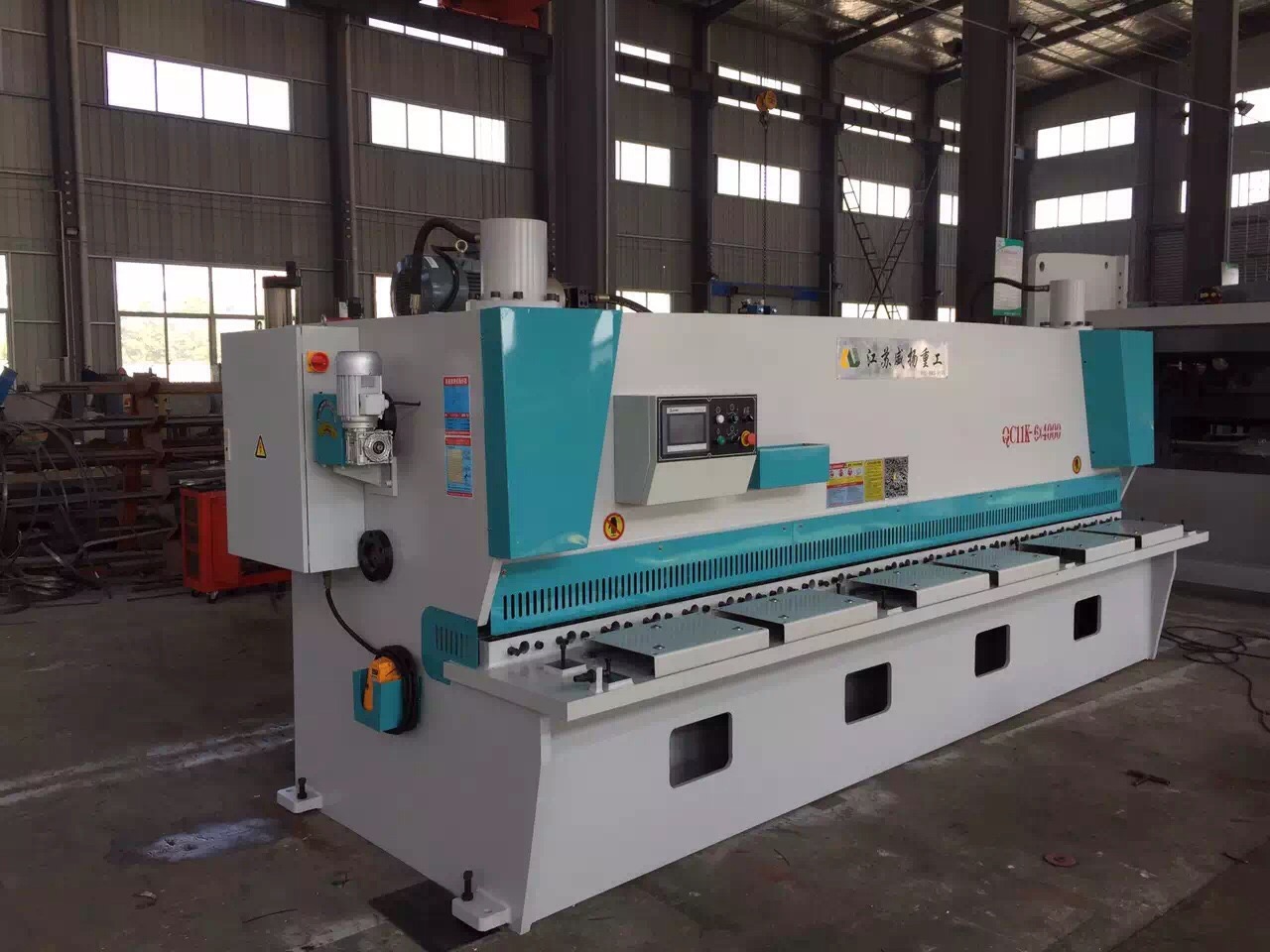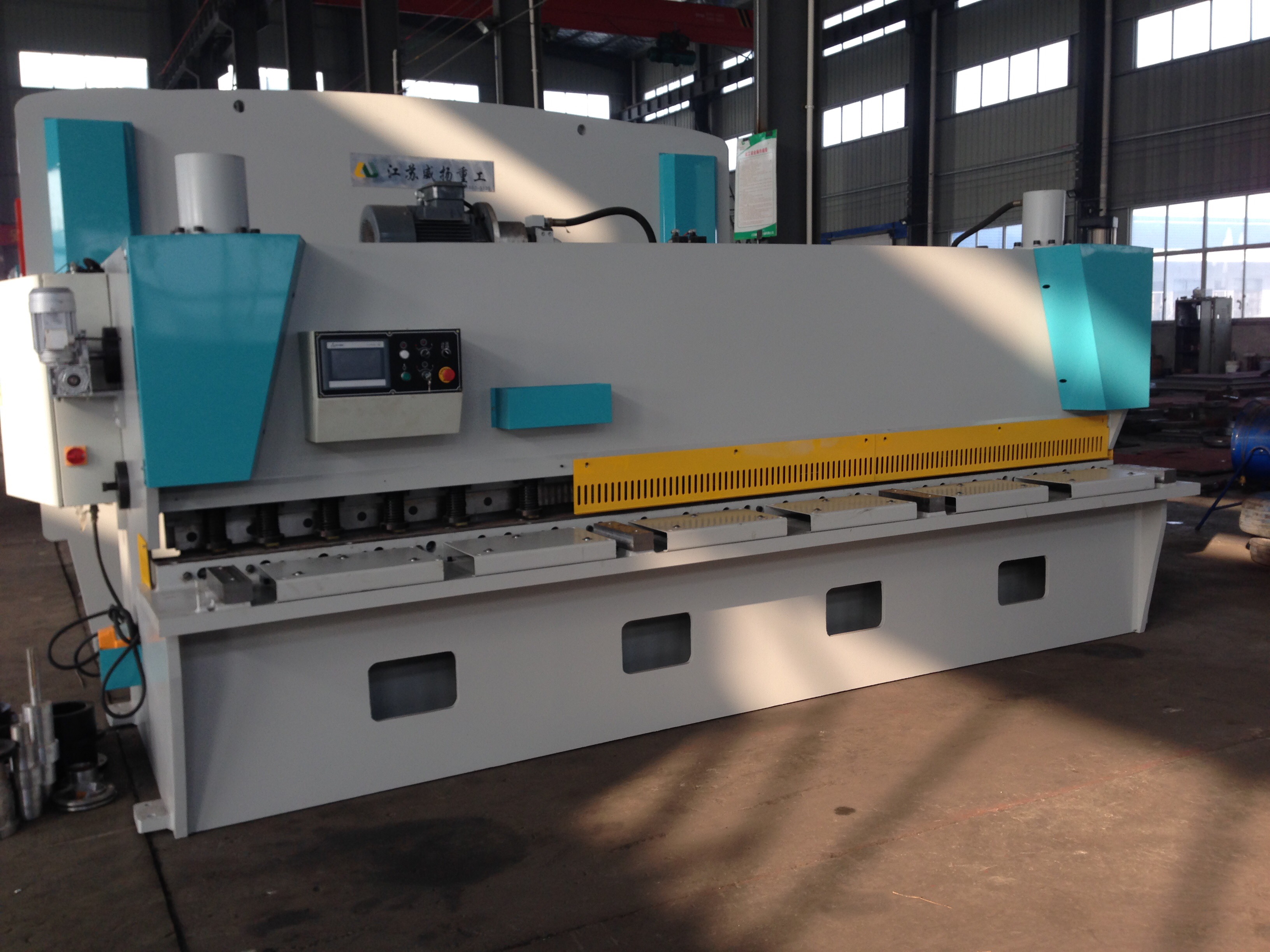 guillotine shear
CCCME Member
Recommended by CCCME
Product Details

Company Profile
guillotine shear
A. Main features and usages of the machine
1.The machine adopts plate welded construction, eliminate the stress, with good rigidity and stability;
2.Adopts blade clearance adjusting system. It is much fast and easy to adjust it.
3.Rectangular blades with four cutting edges to prolong working life, adjustable shearing angle to reduce deformation of sheet.
4.Upper blade holder has inward tilting structure to facilitate material falling and to enhance working accuracy. Function of shearing in sections and aligning with light.
5.Mechanical back gauge with manual fine tuning, and digital indication.
6.Integrated hydraulic transmission system, pneumatic linked return, with good reliability.
7. Customized spring holders could protect the sheet from crushing.
8. Back gauge can automatically position.
B . Control system features:
1. Back gauge control
2. Control for general AC motors, frequency inverter
3. Intelligent positioning
4. Double programmable digital output
5. Stock counter
6. Program memory of up to 40 programs, up to 25 steps per program
7. One side positioning
8. Retract function
9. One key backup/ restore of parameters
10. Chinese/English
C. Attached technical files
| | | |
| --- | --- | --- |
| No. | Item | Quantity |
| 1 | Operation manual(machine) | 1 |
| 2 | Control system operation manual | 1 |
| 3 | Electric principle drawings | 1 |
| 4 | Hydraulic principle drawings, | 1 |
| 5 | Foundation drawings | 1 |
| 6 | Certificate;Packing list | 1 |